Make your old car look like new with paint restoration services from TAS Detailing Studio. We permanently repair or restore your damaged clear coated paint work. Service times and prices will vary due to the size and condition of the vehicle.

Paint Restoration
Would you let just anybody work on your vehicle? Neither would we. Swirling and minor paint defects are not always immediately obvious to the naked eye; a quick glance at a car and you may be forgiven for assuming the paint is flawless. Some defects are so common that many just assume this is normal and something you have to live with.
We invite you to take a closer look. Sunlight or other critical lighting can reveal a different finish than you expected. Paint restoration is a term widely used for a complex process that can remove these unsightly defects from the paintwork, plastic lenses, and colored surfaces found on a vehicle. It is a process that can yield dramatic results done by someone with the skill, patience, and desire to create the perfect finish.
EXTERIOR POLISHING & POLYMER PAINT SEALENT & CAR WAX SERVICES:
Receive a full Hand Wash, cleaning of wheels, cleaning wheels wells, tires, bugs, tar, road grime removal & clay bar or nano skin auto scrub application to remove environment fallout. Exterior rubber trim & tires are dressed & conditioned to look like new.
Also Receive Vacuuming of interior & cleaning of interior windows & mirrors with these services.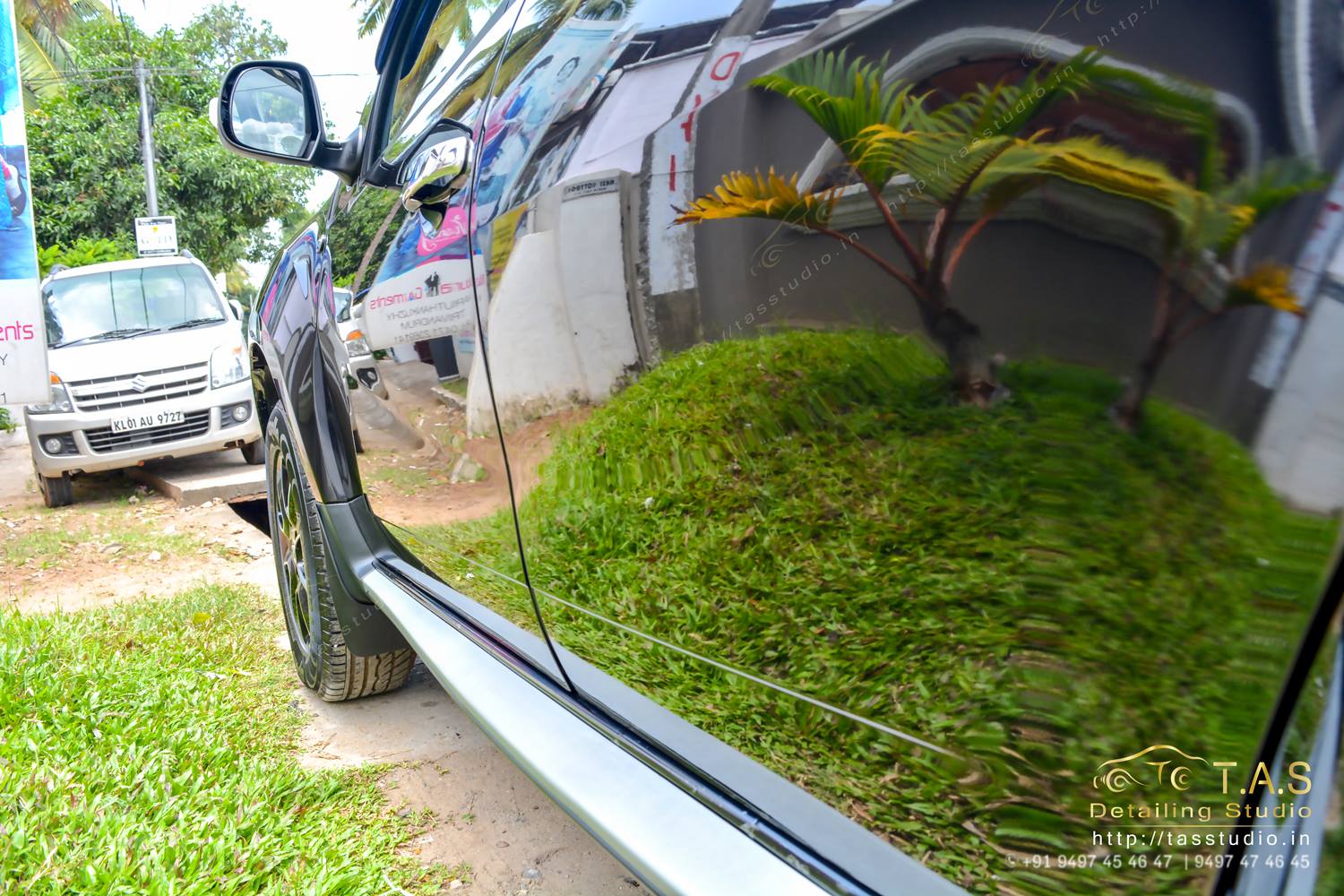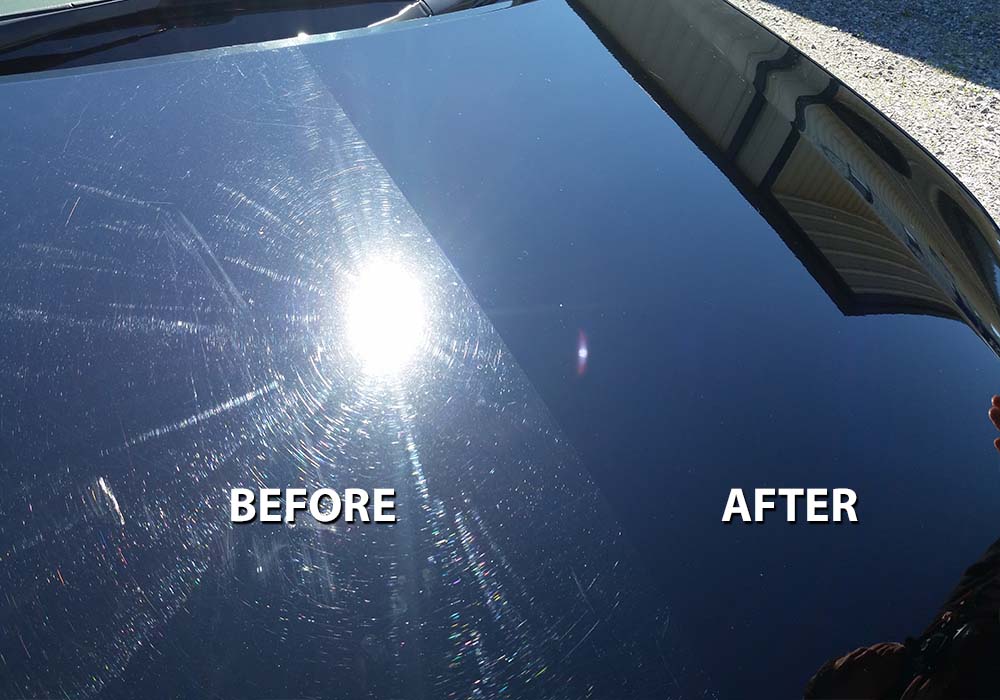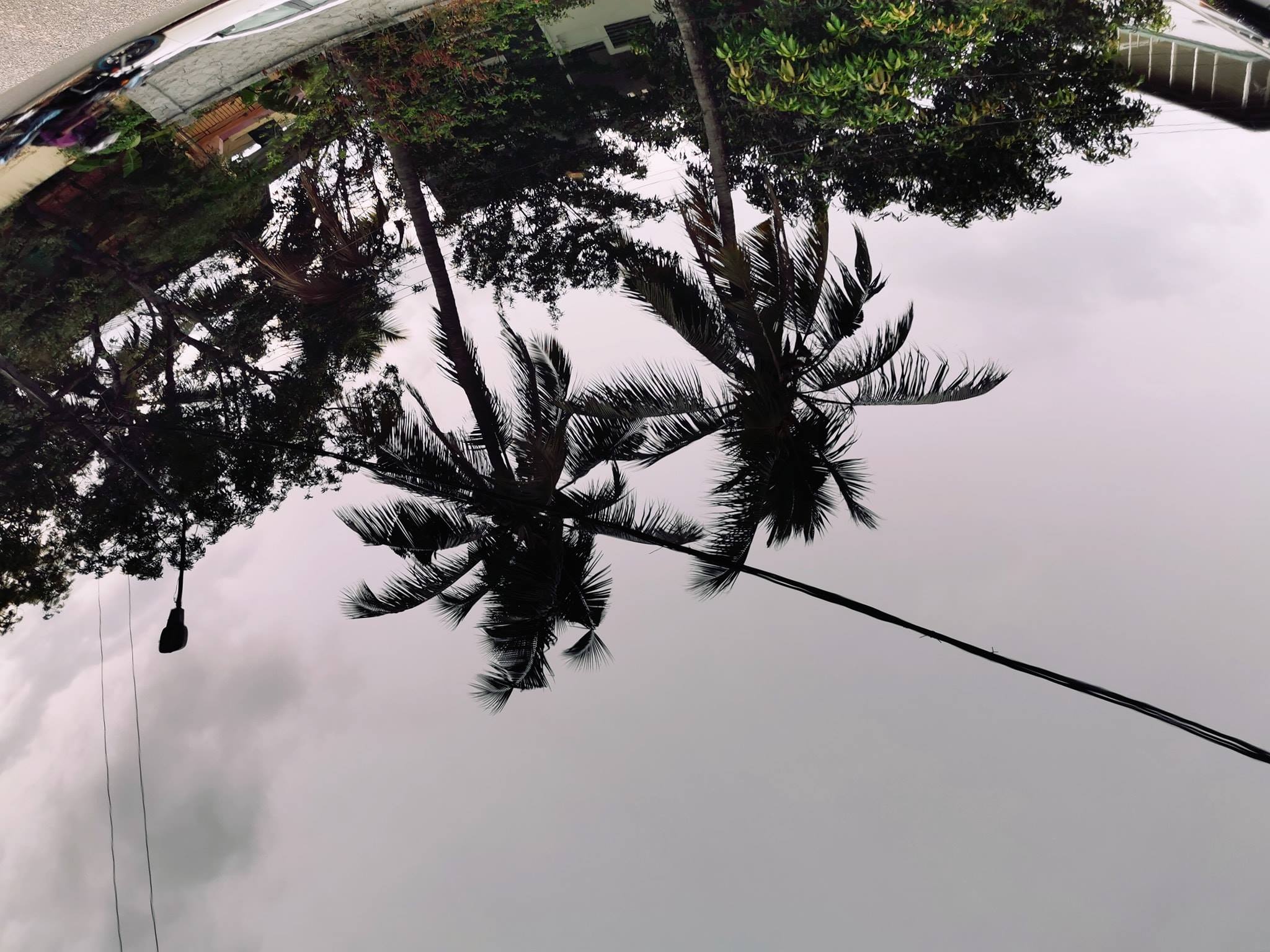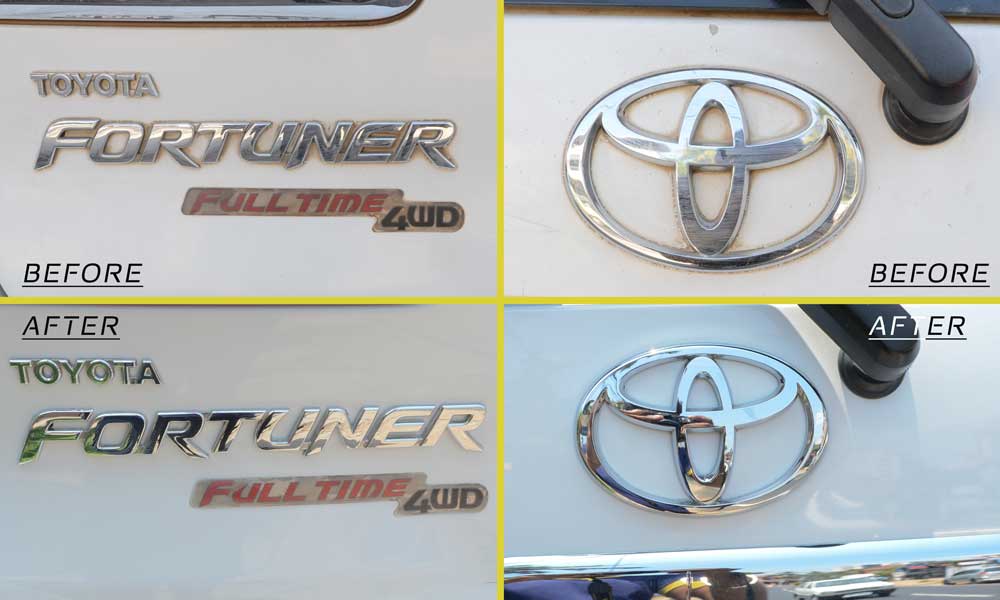 PAINT RESTORATION IS PERFORMED THROUGH ONE OF THREE METHODS:
LIGHT PAINT RESTORATION
2000/- 2-3 hours
This package is for the budget friendly driver who wants there daily vehicle swirl free & looking great! (Most new vehicles look even more amazing after a 1-step polish) We will begin by washing & clay barring the exterior of the vehicle & wheels. This 1-step polish removes: swirl marks, minor water spots, light oxidation & light scratches from paint. This first step polish also enhances gloss & smoothness of the paint. (This is not our gloss enhancement package, this is a true one step that cuts out more defects and enhances gloss more) This package includes application of polymer paint sealant that will last a solid 6-months of protection in the Florida sun. This package is a full exterior detail that includes protection on all exterior surfaces.
FULL PAINT RESTORATION
4000-10000 16-24+ hours
This package is a major paint correction that will remove 95-100% of all defects present in the paint. Designed for those who desire perfection and have a true passion for their cars, the major paint correction package features a 3-4 step correction that will leave the paint completely level, allowing for a beautiful, deep glossy shine that simply can't be matched.
Paint leveling / deep corrections may be required may cost extra. Mainly required if the its a repainted vehicle, very heavily scratched, very heavy water marks, orange peel removal, etc
car polishingbike polishingcar detailingbike detailingHarley Davidson detailingmirror finish polishingrestorationpaint restorationmetal polishingcar paint restorationRoyal Enfield polish